What's Inside?
Let's Start With You
In just a few minutes, you provide information about your situation and preferences. Based on your profile, we'll provide high-caliber personalized guidance surpassing what you'll get from a typical advisor. Immediately. And that's just our starting point.
We'll automatically pull in and evaluate all of your investment accounts to determine the ideal combination of assets to achieve your goals. Yes, even your 401k or similar plans. How do your accounts relate to one another? Are you on the right track? Are there unknown risks lurking out there?
Your Personal Navigator
When you're ready, you'll work with a navigator, not a robot.  We're smarter, so we'll have the robots work for us while we work together on the human things. At the end of the day, it's your money, your future, and your sanity. And it's all just too important to put on autopilot.
Who We Are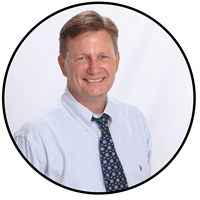 Jeff Snell
Managing Member