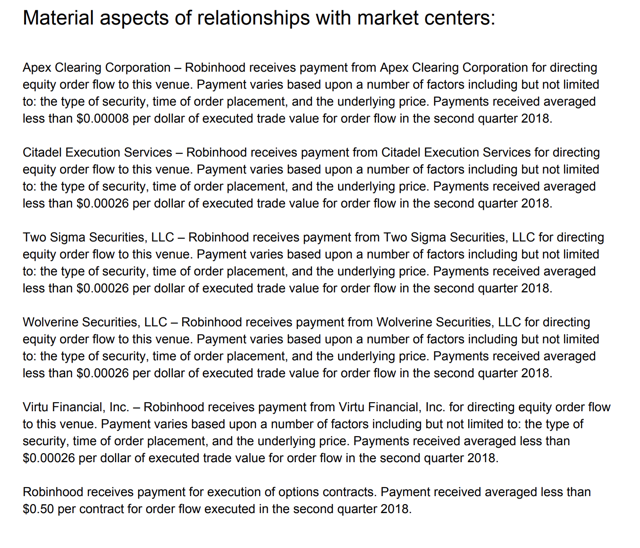 Robinhood is marketed as a commission-free stock trading product but makes a surprising percentage of its revenue directly from high-frequency trading firms.
It appears from recent SEC filings that high-frequency trading firms are paying Robinhood over 10 times as much as they pay to other discount brokerages for the same volume.
Robinhood needs to be more transparent about its business model.
Read the entire article: Robinhood Is Making Millions Selling Out Their Millennial Customers To High-Frequency Traders | Seeking Alpha