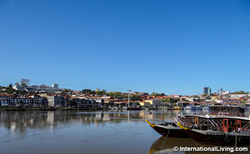 It's increasingly popular for young students to take a gap year between high school and college, often to travel and volunteer. (Exhibit A: Malia Obama's pre-Harvard year off.)
But Baby Boomers are giving the gap year a whole new spin.
In greater numbers, they are roving overseas in retirement, living a slow-travel life, spending months at a time in one place and then moving on to another.
In so doing, they're able to avoid the visa hurdles that can go along with seeking long-term residence in a country. Plus, by strategically choosing low-cost destinations, they're able to spend less than they would to stay home.
Read the entire article: Trend: Baby Boomers Turn "Gap Year" Idea into a Retirement Lifestyle –