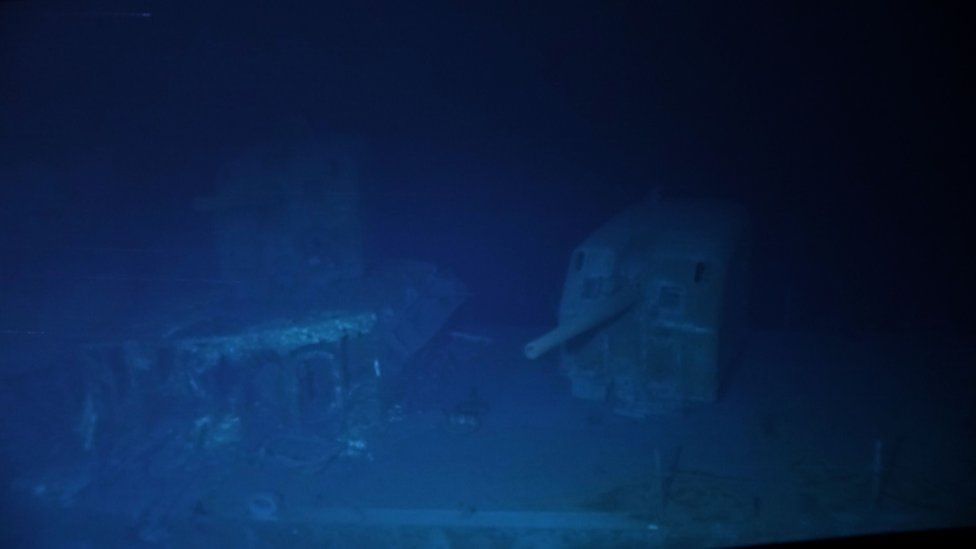 A submersible has dived to the world's deepest-known shipwreck.
The vessel reached the USS Johnston, which lies 6.5km (4 miles) beneath the waves in the Philippine Sea in the Pacific Ocean.
Explorers spent several hours surveying and filming the wreck over a series of dives.
The 115m-long US Navy destroyer sank during the Battle off Samar in 1944 after a fierce battle with a large fleet of Japanese warships.
Victor Vescovo, who led the expedition and piloted the sub, said: "The wreck is so deep so there's very little oxygen down there, and while there is a little bit of contamination from marine life, it's remarkably well intact except for the damage it took from the furious fight."
Read the entire article: USS Johnston: Sub dives to deepest-known shipwreck – BBC News